Sukau Rainforest Lodge
Built in 1995, The Sukau Rainforest Lodge (SRL) is perched on the bank of the Kinabatangan River in Borneo, one of Asia's most important waterways. SRL was the first lodge in the area designed based on ecotourism principles. The lodge provides a great wildlife experience to tourists while preserving the Kinabatangan flood-plain. SRL embraces conservation, community development and sustainable tourism as part of its green policies.
At 560km, Kinabatangan River is the longest river in Sabah, and second in Malaysia. The flood-plain of the Kinabatangan is one of the most exceptional areas in eastern Malaysia. The Lower Kinabatangan Wildlife Sanctuary is known to have among the highest concentration of wildlife in Borneo.
Early dawn and late afternoon river cruises provide the perfect opportunity to watch Proboscis monkeys and other wildlife, which congregates in the treetops along the river banks. Our exceptional guides conduct cruises and our clients ride on locally crafted wooden boats, powered by four stroke outboard engines and electric motors to minimize noise and air pollution.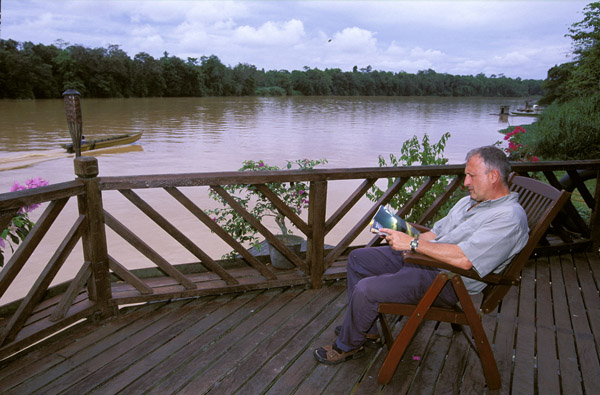 RECREATION
Time off is spent relaxing at Melapi Restaurant, jetty, Gomantong Hall's sundeck, or strolling along the 1500ft long Hornbill Boardwalk to see orangutans. Try the lodge's rejuvenating foot spa treatment in a peaceful rainforest ambience or feel free to enjoy a selection of books from our in-house library at our viewing decks in the rainforest.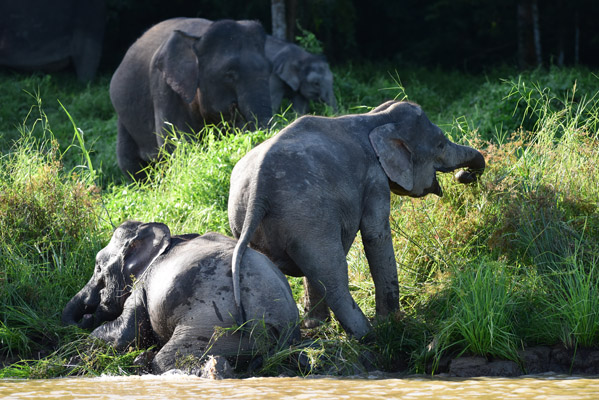 WILDLIFE
Regular floods and the tidal influence of the Sulu Sea resulted have created five distinct habitats in the lower Kinabatangan River basin-, waterlogged and dry forest, saline and freshwater swamps, and limestone forests. It is possible to see 10 primate species usually the Proboscis Monkeys, the Orang Utan, and Borneon Gibbon. Among the 50 recorded mammals species found hereincluding the Borneo Pygmy Elephant and Bearded Pig.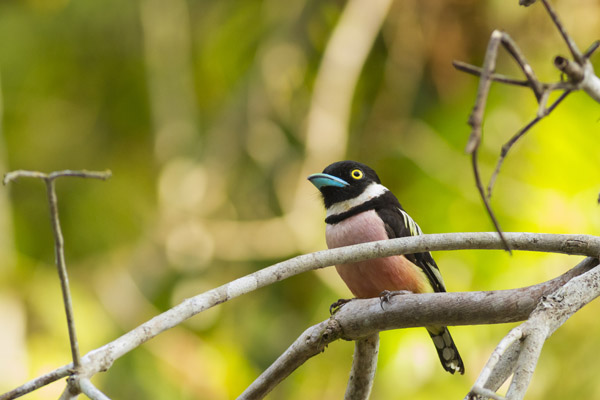 BIRDLIFE
With over 200 species found in the area, Sukau is a birdwatcher's paradise. All eight species of Borneon hornbill exist here and are often in fig trees along the river.Other exciting birds which are regularly seen include Storm's Stork, Crested Serpent Eagle, Brahminy Kite, Black-and-Red Broadbill, Scarlet-rumped Trogon, Hooded Pitta, Buffy fish-Owl, Long Tailed Parakeet, Maroon Woodpecker, Rufous Piculet, Black-naped Monarch, Asian Paradise-Flycatcher, White-rumped Shama, Little Spiderhunter, Greater Racket-tailed Drongo, Straw-headed Bulbul and Hill Myna.