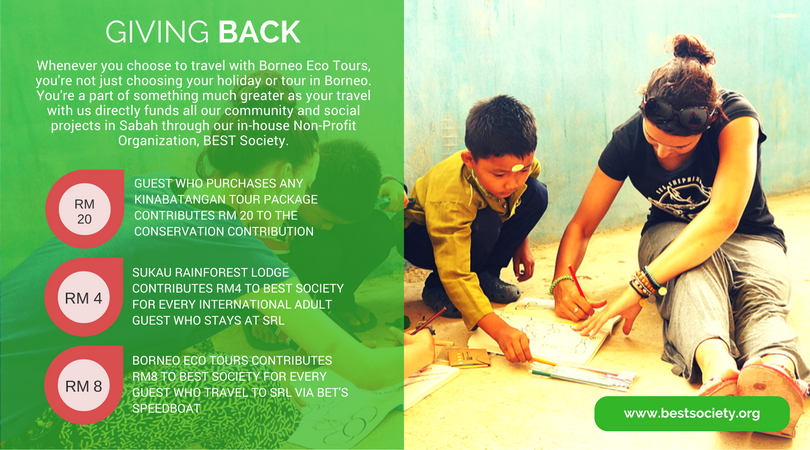 About BEST Society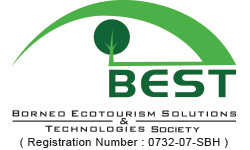 Borneo Ecotourism Solutions and Technologies Society (BEST Society) was founded as a non-profit organization of Borneo Eco Tours (BET) and Sukau Rainforest Lodge (SRL). It began in 1996 as SERDC which championed the reforestation of the Kinabatangan areas damaged by logging activities. Gradually, environmental work grew to encompass working with communities. BEST Society was officially registered in the year 2007, replacing SERDC with the vision to address community issues and alleviate poverty through capacity building, and to make this world a greener place through sustainable environmental projects.
BEST Society is the only NGO set up by a tour and lodge operator in Malaysia. What began through working with the environment and communities in Sukau expanded into other areas in dire need of poverty alleviation or environmental intervention throughout Sabah including up north in the Kudat and Kota Marudu districts, Kota Kinabalu, Kundasang, Kampung Kiau and now the Kiulu area.
In 2014, BEST Society was announced as the winner of the prestigious UNWTO Ulysses Awards in the category of Innovation in Non-Governmental Organizations. The UNWTO award ceremony took place on the 22nd January, 2014 in FITUR, Madrid, Spain. The award acknowledged the great and pioneering work done by BEST Society in Kudat that championed moving from charity to social entrepeneurship.
As of December 2016, Borneo Eco Tours and Sukau Rainforest Lodge have contributed RM 721,574.00 (34%) and RM 581,583.08 (28%) out of total RM 2,105,720.49. See BEST Society projects here.