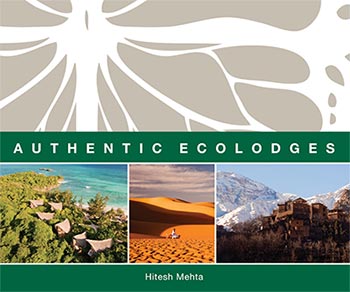 Quoted from the book "Authentic Ecolodges" by Hitesh Mehta (Hitesh Mehta, from whom Albert Teo has also drawn much inspiration, is also one of the Conservation Fellows of Sukau Rainforest Lodge.)
An ecolodge is a two-to-seventy five room, low impact, nature-based, financially sustainable accommodation facility that helps protect sensitive neighboring areas; involves and helps benefit local communities; offers tourists an interpretive and interactive participatory experience; provides a spiritual communion with nature and culture; and is planned, designed, constructed, and operated in an environmentally and socially sensitive manner.
Hitesh Mehta
An authentic ecolodge embodies three main principles of ecotourism.
Nature must be protected and conserved.

Local community must benefit through community outreach and education program.

Interpretive programs must be offered to educate both tourists and employees abut he surrounding natural and cultural environments.
An ecolodge must satisfy must satisfy at least two additional criteria for the following list of eight:
Use alternative and sustainable means of water acquisition and at the same time reduce overall water consumption.

Meet its energy needs through passive design and renewable sources.

Provide for careful handling (reduce, reuse, recycle) and disposal of solid waste.

Use environmentally friendly sewage treatment system.

Fit into its specific physical and cultural contexts through careful attention to form, landscaping, and colour as well as through the use of vernacular architecture.

Use environmentally friendly building and furnishing materials.

Having minimal impact on the natural surroundings and utilize traditional building techniques during construction.

Endeavour to work with the local community, including community members, wherever possible, in the initial physical planning and design stages of construction.