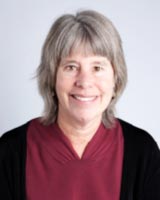 Megan Epler Wood
Megan Epler Wood founded the first NGO in the world dedicated to the development of tourism as a sustainable development tool in 1990, The International Ecotourism Society. As an NGO leader, educator and consultant, Epler Wood has dedicated her professional career to the creation of professional tools, guidelines, policies and educational resources for sustainable tourism development working in over 30 countries. She has led an international consulting practice EplerWood International since 2003 with over a dozen projects fostering sustainable development in the poorest countries in the world working for USAID, the World Bank group and the Inter-American Development Bank. In her consulting work she has advised national governments on policies for sustainable tourism development in Latin America, Asia and Africa; fostered small scale enterprise development in rural and biodiverse areas attracting $10s of millions in investment; and improved and diversified mainstream tourism supply chains to create wealth for the bottom billion working with G Adventures, the largest adventure travel company in the world and the Planeterra Foundation. As of 2013, Epler Wood is set to foster innovative IT tools for sustainable destination development at the Cornell Center for Sustainable Global Enterprise as a Senior Professional Fellow and galvanize a new intensive program on International Development of Sustainable Economies at Harvard University Extension where she teaches in a global digital classroom at the graduate school of Sustainability and Environmental Management.
Epler Wood visited the Sukau Rainforesst Lodge in 1999 as a keynote speaker for an international ecotourism event which brought together experts to discuss applying ecotourism principles in Malaysia and in Borneo.
Sukau Rainforest Lodge is proud to dedicate room No. 19 in appreciation of her conservation work.