Our full package tours start from us picking you up from the Sandakan Airport or from a hotel in Sandakan
Whether you are from Kuala Lumpur or from Kota Kinabalu, first make your way to Sandakan.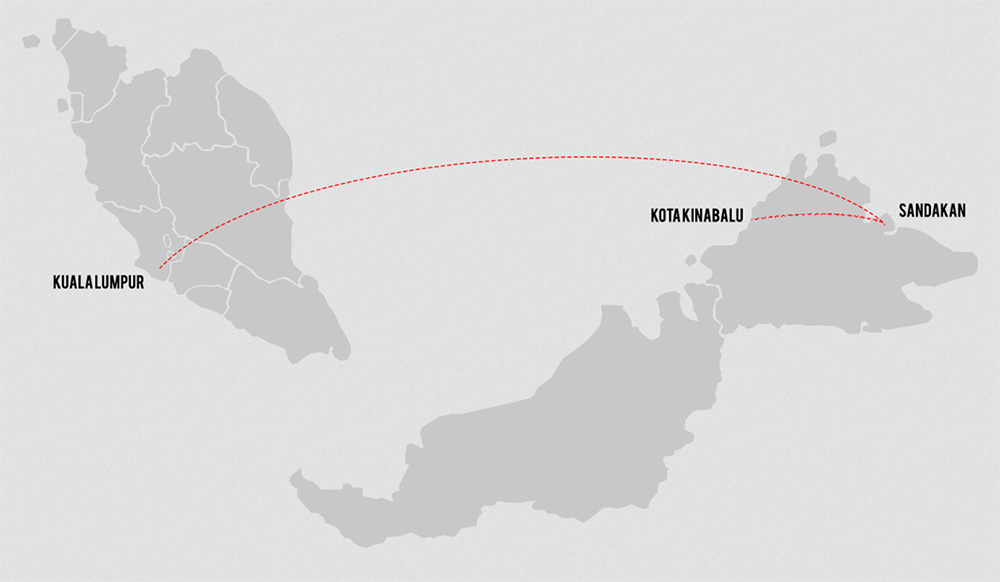 You can fly into Sandakan city through Sandakan Airport, which is located 15 kilometres away from the city centre. There are regular flights to and from Kota Kinabalu and Kuala Lumpur. The main carriers are Malaysia Airlines and Air Asia. The flight from Kota Kinabalu to Sandakan will take you 45 minutes, while from Kuala Lumpur 2 hours and 45 minutes.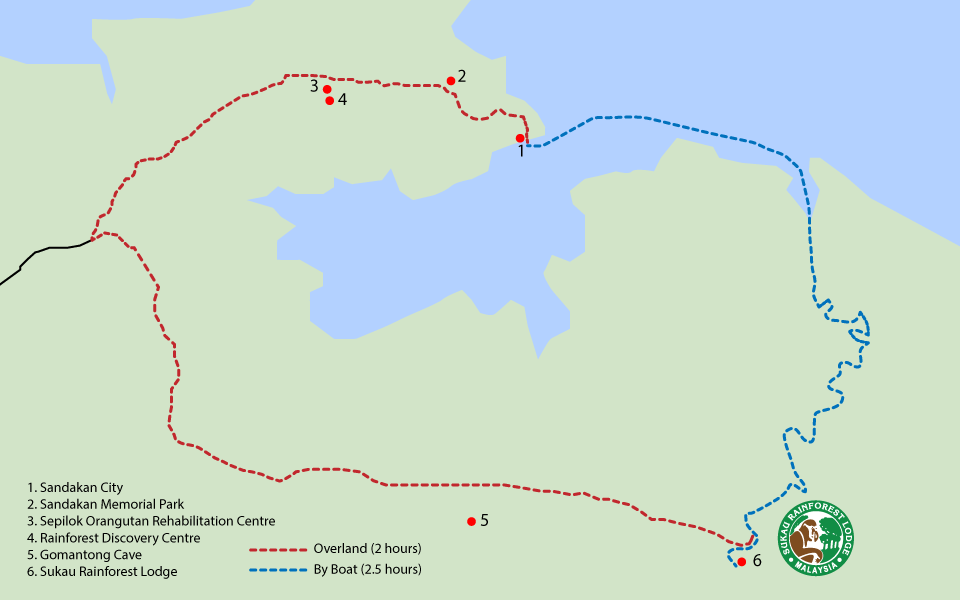 If you choose not to fly, you can always take the bus from Kota Kinabalu to Sandakan using several operators such as Bunga Raya Express, Sida Express and Tung Ma Express.
The journey will take approximately 6 hours and we strongly recommend that you take the bus only when you are not in a hurry and have time to spare.
It would be ideal to arrive Sandakan one day before your tour commence.
Once you have arrived in Sandakan, you will be greeted by our tour guide. Our tours travel to Sukau either via boat journey or via overland.

At 1330hrs, you will depart for Sukau Rainforest Lodge from Sandakan Yacht Club, which is 15 minutes away from Sandakan Airport. The boat ride will take approximately 2.5 hours. As you cruise through the beautiful Kinabatangan River, you may see some of Borneo's rare and endangered species including the Bornean pygmy elephants, orangutans and proboscis monkeys.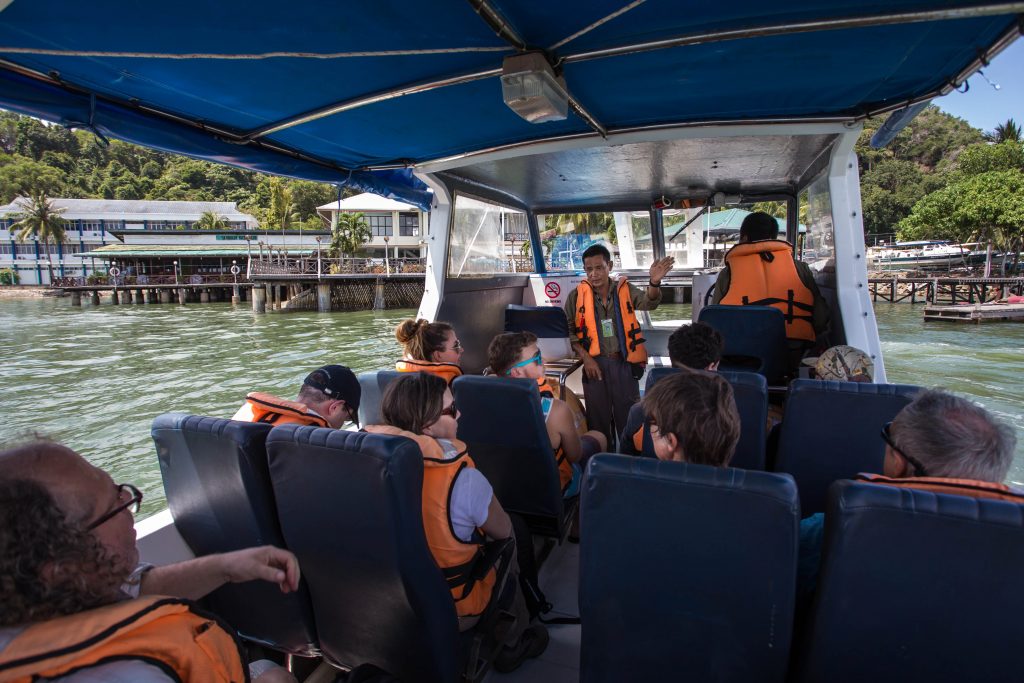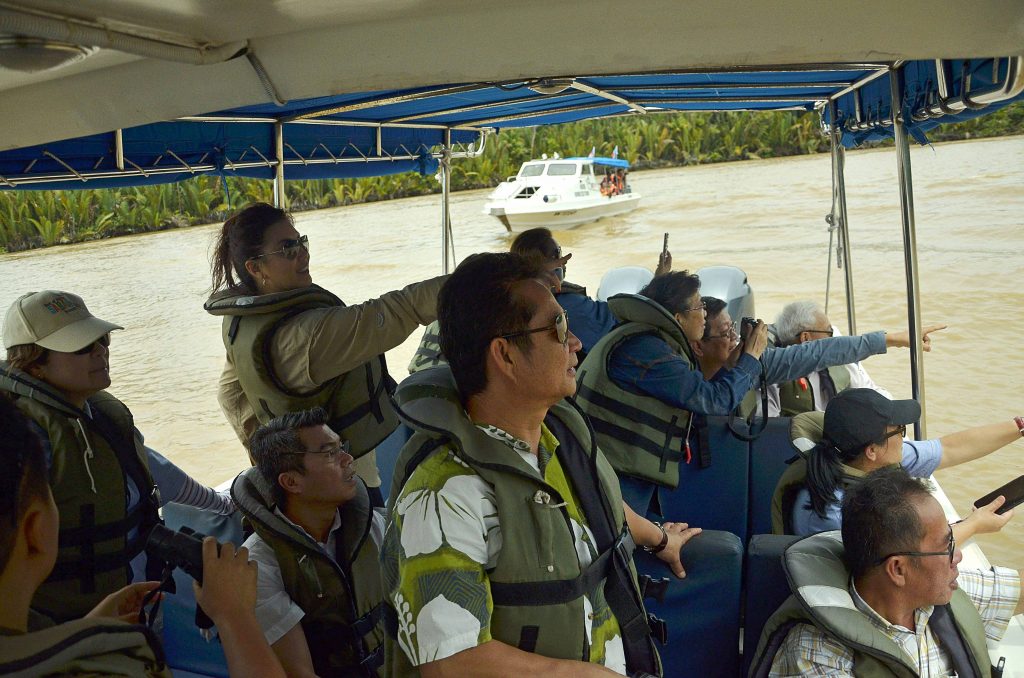 Choosing via boat will maximize your chance of animal sighting during the journey.
The overland trip from Sandakan to Sukau covers 129 kilometres from Sandakan to Sukau passing through palm oil plantations. The journey will take approximately 2 hours including a short 5 minutes boat ride from Sukau jetty to Sukau Rainforest Lodge. Our vehicles are all equipped with air conditioning and wi-fi.