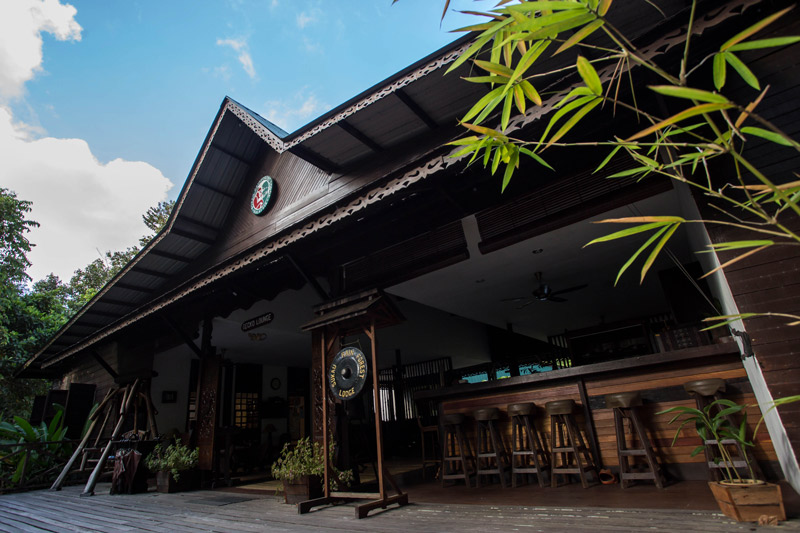 Sukau Rainforest Lodge was recently featured in the October issue of Expatriate Lifestyle Magazine as one of the eight top tropical retreats in the country, and we couldn't be anymore delighted!
The short and sweet write-up about our lodge touched about two native Sabahans in the 1990's whom stepped in just in time to save the lush bio-diversity of Kinabatangan River and pioneered Sabah's first ever ecotourism company and ecolodge. These two heroes happen to be our very own founder, Mr. Albert Teo and Borneo Eco Tours' General Manager, Baton Bijamin.
Expatriate Lifestyle Magazine also had this to say about our lodge:
"As Malaysia's sole entry in National Geographic's Unique Lodges of the World collection, the Sukau Rainforest Lodge wholeheartedly fulfills the revered publication's requirements of providing comfortable shelter while offering a meaningful connection to the local culture and landscape."
At Sukau Rainforest Lodge, offering visitors a meaningful connection to the local culture and environment is our priority. We believe the connection you have with the local culture and nature itself is far more valuable than anything in the world.
You can get hold of the Expatriate Lifestyle Magazine at your nearest major bookstore newsstands.
Expatriate Lifestyle Magazine is Malaysia's number one magazine and it has been around for almost 13 years dedicated to serve the huge Expat community in Malaysia. The magazine covers a wide topic ranging from travel, health, food and many more, so do check them out (click here).