The Boutique Hotel Awards Gala Dinner happened on Wednesday, 6th November 2019. An array of boutique hotel owners, travel and lifestyle press and travel industry influencers attended the evening of accolades, industry recognition, fine cuisine and flowing drinks.
We are proud to announce that Sukau Rainforest Lodge is the 2019 WINNER of the Boutique Hotel Award for Asia's Most Eco-Friendly Hotel! Our very own representative from Borneo Eco Tours, Rosalind Katnis was at the event to receive the award on our behalf.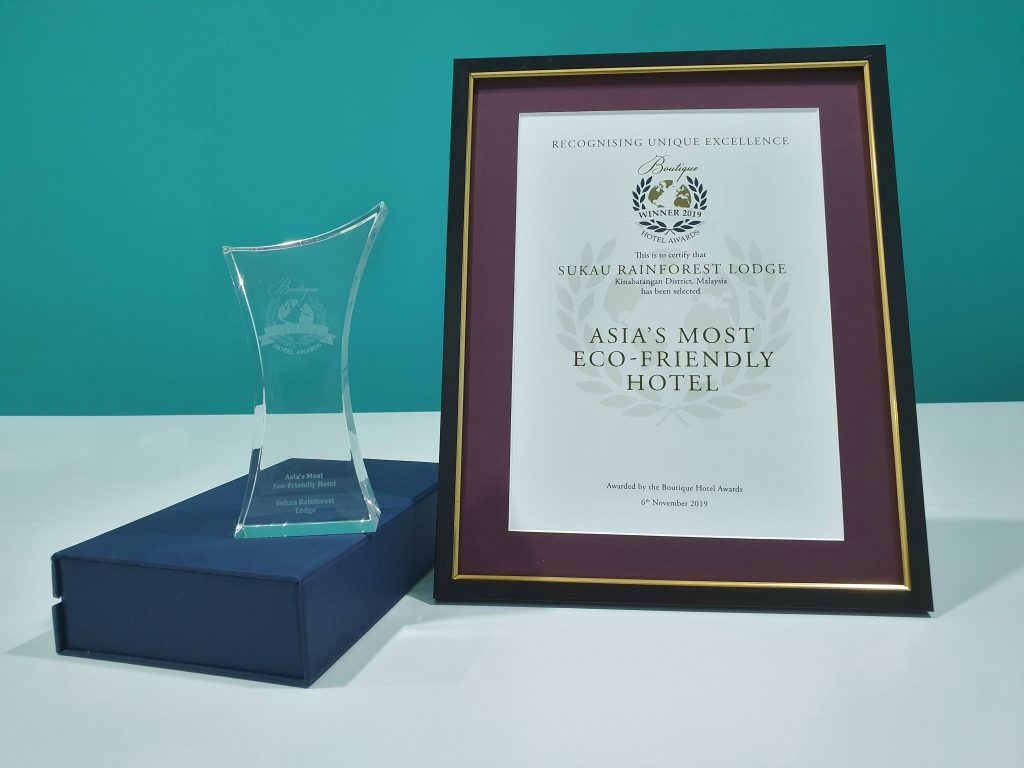 This is truly a wonderful recognition and another accolade to add to our milestone of achievements, and we would like to thank everyone who have supported us through this journey. We really couldn't have done it without the continuous encouragement and love of friends, guests and not forgetting, the hard work and dedication of the Sukau Rainforest Lodge team!
The Boutique Hotel Awards is the first and only international awards organisation exclusively dedicated to recognising unique excellence among luxury boutique hotels and is the only independent awards organisation in hospitality where each and every property is visited personally by an experienced hotel judge. Entrants are either self-nominated or selected by a committee of travel experts and hotel guests.
The judges ensure that each property is capable of transporting guests to another world by experiencing the hotel's own unique culture and stylistic flair. The evening also brings together members of The Master Key Society; where relationships are built exclusively among the Award Winners by facilitating mutual hotel exchange visits. With over 300 nominees from more than 80 countries, winning hotels are determined by evaluating the following criteria:
Concept
Dining and Entertainment
Design
Facilities
Location
Staff Service
Overall Emotional Impact